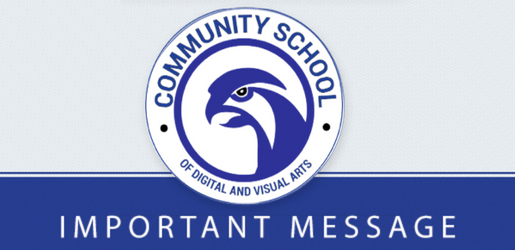 General Information:
Welcome to the Community School of Digital and Visual Arts Online Enrollment application!
Our Mission:
Growing Students academically, socially and emotionally everyday.
All applications will be processed electronically. All requests will be checked for accuracy. Any falsification of information may result in your request not being processed and/or denied.
*Please also note that this website is optimized for IE 10.0 and higher, Safari, Chrome and Firefox.
Available for 2021-2022 School Year
For More Information, Contact:
Community School of Digital and Visual Arts
1955 Cornwallis Road
Durham, NC 27705

Phone: (919) 797-2340
Fax: (919) 797-2340
Email: Info@carterschool.org
For Technical Support Contact:
Scribbles Software
Email: help@scribsoft.com
Phone: 855-465-1458
---
Business Hours
Monday - Friday
8:00 AM - 3:30 PM